Jared Watson Highlights the Class of 2021's Achievements
Jared Watson '21, this year's Student Forum president, perfectly captures the class of 2021's high school years, when he said, "Our high school years were filled with academic successes, big wins on the athletic fields and memorable performances on the stage." 
In an eventful four years, the class of 2021 has accomplished so much in what seems like a blink of an eye, and in Watson's welcome speech, he highlighted what his classmates have accomplished and his high expectations on how they will make a positive difference in the world. 
Whether you knew him personally or have seen him on the convocation broadcast, Watson was part of everyone in the Berkeley community's 20-21 school year experience. Although he impacted many people in the Berkeley community this year, he instead speaks about how Berkeley's students impacted him during his presidency. 
Watson said, "Having this position allowed me to form so many more relationships with people at this school, and now, nearing the end of my time at Berkeley, I am really thankful to have formed these relationships." 
In his speech Watson focuses on the diverse and impressive accomplishments of his fellow classmates, for example, a student climbed Mount Kilimanjaro and another is working on getting a private pilot's license. Watson emphasized the togetherness of his class, announcing that as a whole all the students had completed an astounding 15,000 hours of community service. The class of 2021's accomplishments clearly demonstrate that Berkeley is accomplishing its goal of putting people in the world who make a positive difference.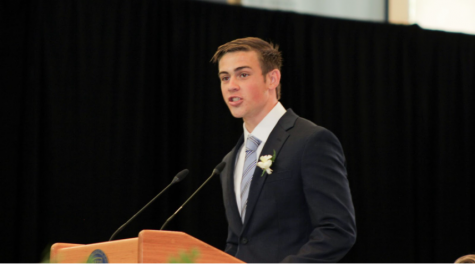 Although his education was interrupted by the COVID-19 pandemic, Watson has done his best and worked his hardest to make this year, coming back from quarantine, the best possible. Watson said, "In the beginning of the school year, I do not think anyone really knew how the year was going to go."
 Even while struggling with unprecedented times, it is safe to say that Watson and the rest of the Student Forum did a fantastic job navigating the Berkeley community through the year, striving to make it as normal as possible. 
  With all of the accomplishments exhibited in Watson's 2021 welcome speech, the class of 2021 has a reason to truly celebrate. With everything the graduates have done for each other, themselves and the community, we can all be excited to see how these Berkeley students will make a positive difference in the world beyond.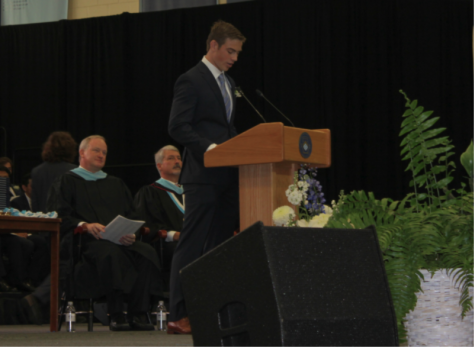 Read Jared Watson's Welcome Speech: