Emma Reilly's Farewell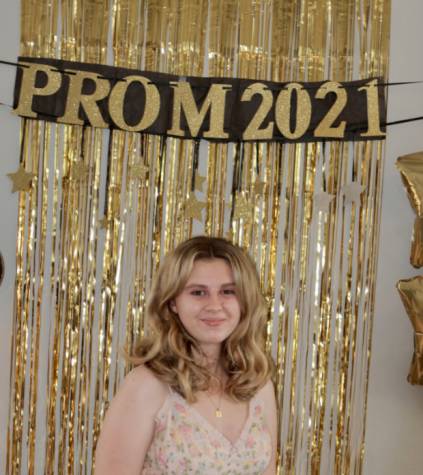 I was not a member of The Fanfare freshman year. I remember walking through the club fair my 9th grade year, overwhelmed by all of the club choices, excited upperclassmen and the shared uneasiness of my peers. And while I signed up for more clubs than I ended up having time for, no one else I knew wanted to join The Fanfare. So, being the absentminded and scared freshman I was, I naturally ended up skipping that sign up sheet. 
Despite not joining freshman year, I would probably still consider myself an integral member of The Fanfare. Whenever I received an email notifying me that new Fanfare articles had been published that month, it became second nature to drop whatever I was doing and scan the new works. I slowly realized how much I wanted to join this community and learn to write similarly compelling and educational pieces. So, by the time the club fair returned sophomore year, I didn't need to hear The Fanfare's pitch. I grabbed the pen offered to me and made sure my email address was spelled correctly. I don't remember signing up for any other clubs that year.
Joining sophomore year made me feel a bit left out. Most of the other sophomores had joined at the beginning of their high school careers and even had editor positions by then. But here I was: joining late, inexperienced and incredibly shy. Despite this, I was quickly made comfortable through personalized editor groups, engaging meetings, charming sponsors and the willingness of all the staff to help. 
I distinctly remember the experience of writing my first article. Being a member of Diversity club, I wanted to use The Fanfare to expand on conversations shared during that club. When I realized I would need to interview others, I was horrified. I believe my hands were shaking while I wrote emails to get in contact with people I wanted to interview. But when I finally met up with the interviewees, I tried my best to remain calm and professional, despite how fast my heart was racing. 
I quickly knew I wanted to engage with The Fanfare more, so I spent most of my sophomore year building my resume for an Editor position. Taking photos at school events and outings, signing up to report on important topics and even helping others on their articles. When spring break rolled around and I received the letter explaining that I got an editor position, I was ecstatic. 
Moving into Junior year with an editor position, however, made me realize that I wanted to make my work at The Fanfare more personalized to my own interests, hopefully displaying my passions in a way that those reading could get interested in. I decided to combine my love of movies with my interest in journalism to focus on film reviews. Using The Fanfare as a tool to help explore my interests, not only improved my writing, but also encouraged new writers to see The Fanfare in a similar way. 
When I became a Co-Editor in Chief my junior year, it was during one of the most difficult times for most people during high school: quarantine. I distinctly remember the staff rushing to finish our April Fool's Issue the Friday before spring break and all we could talk about while struggling with InDesign was, "have you heard about the virus?", "have there been any cases in Florida yet?" and "we're probably not even going to miss any school for this." I don't think any of us could have imagined lockdown and, as a new editor team, we had to figure out how to run The Fanfare virtually. But with our creativity and drive, we were able to continue publishing, gained new members and focused heavily on social media to help reconnect the Berkeley community. Our team was able to face an unprecedented time with such vigor and dedication that it has become one of the most impressive things I've ever seen.
Being a part of The Fanfare has been one of the most rewarding parts of my high school experience. I was forced to break out of my bubble and really engage with the Berkeley community, as well as being pushed to explore my passions in a way that bettered my own understanding of myself. None of this could have been done without the wonderful support from The Fanfare. 
To our sponsors Ms. McLean and Ms. Ortega Gaurkee, I want to thank you for always encouraging my new ideas and taking a chance on me despite joining late. I think all of the staff can agree that without you two, we would be nowhere. 
To my editors Rachel and Kendyl, and our Web Master Mason, thank you for always supporting the writers and helping organize all of the great articles and galleries. Your hard work has made my job so much easier, and we all appreciate it so much!
To Samir and Catherine, my co-editors in chief, I just want to say that I think we did an incredible job of running The Fanfare this year despite all of the craziness. I'm going to miss you two so much, and I know that you're both going to change the world. 
Finally, thank you to everyone who has worked on The Fanfare and The Fanfare as a whole. Journalism, and especially school journalism, is often overlooked, so the fact that all of you care so much about school journalism is so heartwarming. In this time more than ever, we need to be able to trust the news as not just a non-biased source of information, but also as a place of hope. I hope that all of you are learning this and also know that everything you are doing is so significant. Thank you.
"We do not go into journalism to be popular. It is our job to seek the truth and put constant pressure on our leaders until we get answers." – Helen Thomas