A Celebration of Ms. Frank
With the recent passing of Ms. Jen Frank, one of Berkeley's Latin teachers, The Fanfare sits down with current students, faculty and alumni to see how she has impacted their lives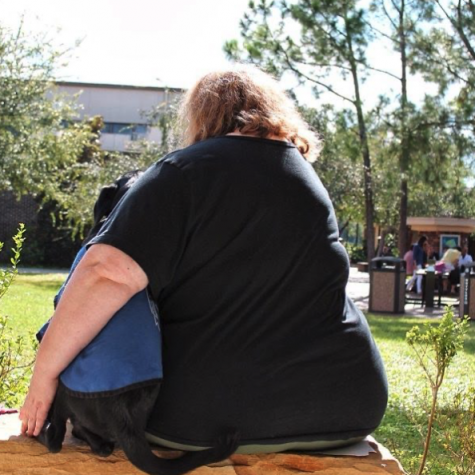 As soon as Ms. Jen Frank joined the Berkeley community to teach Latin 13 years ago, she quickly became beloved by all. For her co-workers, she could always be counted on for a good laugh or as a motivator. For her students, she created an environment where they could feel comfortable being themselves. It was through her that not only Latin was taught, but also great life skills. Following her passing this summer, those close to her in the Berkeley community–teachers, administration, current students and alumni–all had something to share about her effect on them.
Q: What is your favorite memory of Ms. Frank? 
Sarah McDaniels, Latin Teacher:
A: I had an amazing time at the State Latin Forum with her. I'm sad that we only got one because we ended up not having one this past April. I loved hanging out with her in her hotel room. We had a blast while the students were off doing their competitions and things, so we just hung out together and had a great time. Our friendship definitely went way beyond the walls of this classroom. We hung out outside of school and we texted each other all the time. Even today, there are moments throughout the day that I'd really love to tell Jen this but she's not here. It's been tough getting past how I want to share my experiences with her, but she's not here anymore. Being in this classroom is still really hard for me every day, as those lingering memories are always here. 
We didn't necessarily see eye to eye on our favorite authors and such. We did have different interests in terms of Latin. We both love Latin obviously, but I was a huge Cicero fan. I loved the way his speeches worked and the way they influenced his audience. She hated Cicero. I couldn't stand Tacitus. I thought he was the hardest author I'd ever read and he leaves out verbs all the time, but she loves him. I think it's really great that we still had a strong bond over Latin, even though our interest in literature didn't necessarily match up. It was another great experience to have someone else to talk about that kind of thing with because I haven't really had someone that I could talk to about Latin since I was in grad school. It was really great to have someone always here that I could talk about one of the things that I love most in life. I hope she felt the same way.
She gave me so much stuff, even as I was transitioning into this role now. She left her entire library to me so I literally got boxes of books from her. She wanted me to have them and the fact that she wanted me to have them was the greatest honor. She knew that I was someone who loves books and would love her books. When she let me know that her time was almost up, the first thing she said was that she wanted me to have her books. I know that sounds kind of silly, but knowing how much she loves her books, it was a really touching experience.
For the full interview, click this link:
https://bpsfanfare.com/?p=11210&preview=true
Mara Xiong '20:
A: There's a lot. My very first Latin Forum with [Ms. Frank], I think I stole blankets when we were gathering in her room and I wrapped them around myself, and she kind of freaked, and she doused them with Lysol Extreme, and then sprayed the air like multiple, multiple times.
For the full interview, click this link:
https://bpsfanfare.com/?p=11185&preview=true
Charlotte Graham '21:
A: One of my favorite memories was from State Latin Forum sophomore year. On the last night, Ms. Frank invites everyone into her hotel room and orders us Chinese food. We play games and chill. It's always been a great tradition.
For the full interview, click this link:
https://bpsfanfare.com/?p=11206&preview=true
Emily Dolgin '15:
A: Some of my favorite memories include translating the Aeneid and Catullus; watching Hercules, Troy and O Brother, Where Art Thou?; and hanging out with our team and her at our senior dinner at Latin States. When we thought the world was ending, she would always be there to remind us of our worth and lighten the mood by holding up her notorious "BUMMER. GOD BLESS." cardboard sign.
For the full interview, click this link:
https://bpsfanfare.com/?p=11201&preview=true
Samir Saeed '21:
A: My favorite memory would definitely be our time at Latin States, especially in my sophomore year. Every year, the Latin State Forum is held in the same place in Orlando, and that year we realized that there was an escape room right by it. So we decided to go. It was really special for us to be able to do something like that with Ms. Frank. On top of that, on the last night, Ms. Frank ordered us Chinese food and let all of the Latin club members hang out in her room and play cards. This was a tradition she started a long time ago, and I was really happy to be a part of it. 
For the full interview, click this link:
https://bpsfanfare.com/?p=11212&preview=true
Nick Hajjar '20:
A: So, you know, Logan Guzik, right? One memory that stands out is that every Valentine's day he'd buy her a rose, the senior year [rose]. He made a huge deal about it. We played Careless Whisper and he burst into the room with the rose between his teeth and he would do a little Tango, then kneel down to her and present the rose. We have a video that's somewhere; it's hilarious but that's just one memory that stands out.
She gave me a copy of The Hobbit, but it's completely translated into Latin. And it's so cool. I tried reading it and it's tough but it's fun to try. It's one of the few books I actually brought with me to college because it reminds me of her.
For the full interview, click this link:
https://bpsfanfare.com/?p=11187&preview=true
Katie Fletcher '21:
A: There's so many. I mean, I just have a lot of memories of her laughing and for me, some of the most important stuff to remember are specific moments. Hearing her voice in my head still and those [types of] things, and I can remember her laugh very clearly. The day that I thanked my class for all that they did for me, I remember her looking at me, and it looked like she was about to tear up. And that was a really, really sweet and really touching moment. I remember making eye contact with her, when I would make a dirty joke subtly and we both just started laughing and everybody else was like, "What are you laughing about?" Those moments where we felt like we both noticed inside jokes in text that, you know, had that shared sense of humor that made us both laugh. Like, we would just make eye contact in the middle of a translation and just burst out laughing because of something the author did. I love those memories. Or she would like look at me when I was laughing at something stupid, and she'd be like, "Oh my god, shut up. Stop it! Don't laugh at that," and I'd be like, "It's funny," and she'd be like, "How old are you? 12?" There's many, many memories of us laughing together. And that's one of the most important things for me. 
For the full interview, click this link:
https://bpsfanfare.com/?p=11229&preview=true
Jared Watson '21:
A: Latin was never my thing. It was never the subject that I really loved. I was going into my junior year taking Honors Latin, and I took regular Latin leading up to it. She made [Latin] become my favorite class […] even though it wasn't my favorite subject. She made me look forward to coming into class everyday just so we could […] have our little one on one bantering conversations. That, I guess, is probably one of my favorite memories–just the small talk.
For the full interview, click this link:
https://bpsfanfare.com/?p=11208&preview=true
Rachel Weinbren '15:
A: My favorite memory of Ms. Frank isn't exactly a moment – it's more of "how" I remember her. I remember her sitting behind her desk, smile on her face, laughing about something ridiculous that I or a classmate said. This memory probably takes place during a lunch period, because I ate a whole lot of lunches in the comfort of the FREEZING COLD Latin room just talking with Ms. Frank. We would laugh and complain and talk through things and just have the best time. She might be holding up her "Bummer, G-d Bless" sign, as well!
For the full interview, click this link:
https://bpsfanfare.com/?p=11194&preview=true
Andre Partykevich:
A: Okay, so we would sometimes go to Starbucks after lunch, especially on days that were like teacher work days or something like that, and usually she drove, but once I drove and she didn't like the way I drove. So we went up to Starbucks and she was like "You're never driving again!" So we always drove her car after that. [That] was one of the rare moments when she got, not angry, but like she wanted her away. 
She also had a great love for dogs. She had [different] dogs, specifically Whippets and retired Greyhounds, and so she was very dedicated to her dogs and they provided an outlet for her certainly. I always think, since I'm a dog person, that people who like dogs have a special place in my heart. So, we don't have a dog, but I always tell my husband the day after I retire we're getting a dog. So, it's always something that I kind of shared with her, our love for dogs. 
For the full interview, click this link:
https://bpsfanfare.com/?p=11227&preview=true
Nadia Sadanandan '20:
A: I remember I was having a really hard time with family stuff, so I came into her room. I started crying and then she started crying when she saw me cry. To have someone cry from just seeing me cry showed this empathy that I hadn't seen in any other person before. That was a really special moment for me. It showed me exactly the kind of person she was, which is a really empathetic, kind and caring person. I think for all of us, she was our safe space on campus. She was who we could all go to and just be ourselves and be completely accepted. We'd never have to be worried about being judged or hurt or anything like that. She's a very strong person as well. She had a lot of battles that she was facing and she never wanted it to interfere with her teaching or with her caring for other students.
Reading Latin with her is one of my favorite memories. The way she would teach is just so engaging. If she's extra passionate about what she's teaching, she'll have little fangirl moments where she'd fangirl over the author and what metaphor they're using or something like that. It's just super cool and so inspiring to see that much passion in her.
She gave me a book about Roman culture. Whenever I went to Latin states and regionals, I always used to take the Roman culture test, so she gave me one of her books about that. It was really sweet to have something to remember her by and that she even thought of me before she passed. It was sad not to be able to see her in person, so the book is a physical thing to remind me of her. 
For the full interview, click this link:
https://bpsfanfare.com/?p=11204&preview=true
Weston Poe '22:
A: When I was a freshman, she gave me this grammar book. It's called Allen and Greenough, and she told me that I could study it because she knew that I took the grammar test at competitions and was really into grammar. I didn't really have a book before; I kind of just figured it out. Well, I had textbooks, but this is like the grammar Bible, so she gave it to me. That was a moment that stood out to me because she cared about me enough to give me the book. I could use it to study and she believed that I would do well on the grammar test enough to give me the book. That was a good memory for sure.
For the full interview, click this link:
https://bpsfanfare.com/?p=11199&preview=true
Tom Brandt, Co-Honor Council Sponsor:
A: I don't have a particular favorite story, but she lit up anytime she talked about her dogs and showing her dogs. Another story is that my family has a history of cancer. And so when I told my daughter about Ms. Frank's cancer, early on, my daughter, on her own, painted a beautiful painting of a morning sky, and she talked about Relay for Life and how there's that moment in the morning where the lights are shining and you realize that you have to go through the darkness to get to the light.
For the full interview, click this link: