Q&A with Mr. Jeremey Thompson
The Fanfare Sits down with the New Biology Teacher to find out a little bit more about him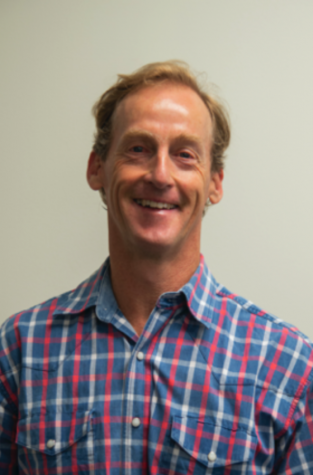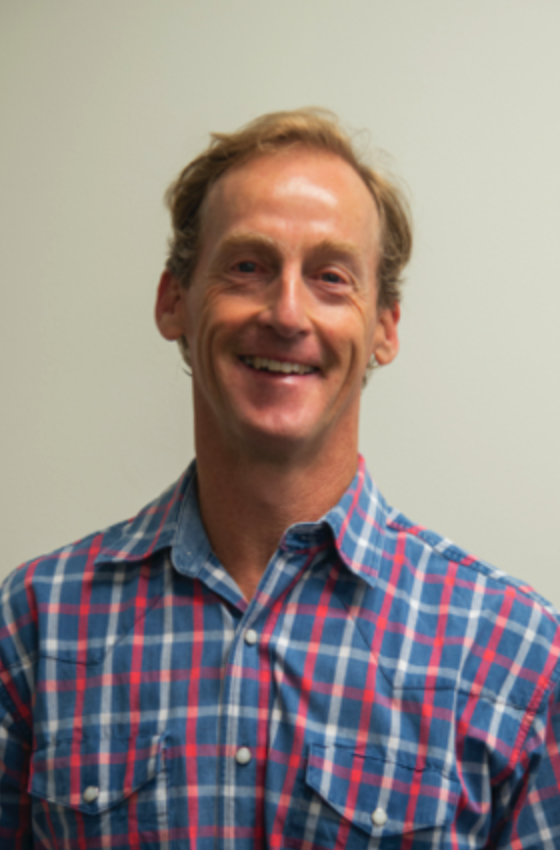 New science faculty member Jeremey Thompson has interests from the outdoors and wildlife, to participating in triathlons and even playing the drums. He attended the University of Cape Town and dual majored in zoology and medical physiology, and received his post grad degree through the University of South Africa.
Q: Where did you grow up? 
A: I grew up in South Africa. I was actually born in Zimbabwe, so when I was about five years old, we moved to South Africa. I grew up in the northeastern part of South Africa. I was in a boarding school, so I would go home every couple of weeks, and my parents lived on a forestry estate. I kind of spent most of my time at boarding school. I started when I was in grade five, which is a bit young, and I missed my parents. When I was fourteen [or] fifteen, I didn't miss them anymore and it was nice to be with your friends all the time, but it's not quite the same as being at home. I think I certainly missed out on what your parents can give you, that kind of love. Your parents are your parents, and when they're not there they can't be your parents!
Q: What was your favorite part about growing up in South Africa? 
A: The outdoors. The wildlife. I've always been a wildlife fan, and as a kid I would get on my bicycle and just ride and go fishing and just explore. So my favorite part of growing up would certainly have been just getting on my bike and being in nature.
Q: Did you always know you wanted to be a Biology teacher? 
A: No, I had my sights set on the medical field, but my grades weren't good enough to go to medical school. And so, I did a science degree, and then ended up teaching biology because I enjoy the subject. But I'm also kind of a closet "wanna-be doctor."
Q: Why did you go into teaching? 
A: Teaching has grown on me. When I was at school, I was the head prefect, so I kind of liked school. I liked being at school, and I got a lot out of it. School, for a lot of people, is an unhappy place, but for me it was a very happy place. Being back at school as a teacher was a part of that. Also, I'm not such a great fan of little kids, I like teenagers. I like the humor, and the dry kind of passive resistance kind of approach. I don't always feel like I connect well with teachers, but I do understand them. That's an area of teaching that keeps me going, is just being with young people.
Q: Where did you attend college? 
A: I went to the University of Cape Town. I did my undergrad degree via a BSc science degree, with a dual major in zoology and medical physiology at med school. After that, I did two post-grad degrees: I did one at the University of South Africa, which was an online university, and I got a masters in education management because I had my sights set on school administration, and I've been an administrator at schools for quite a bit, but it just sucked the life out of me and I didn't like it. I did another master's degree in wildlife management through Pretoria University. One may argue that school kids are just a different type of wildlife.
Q: What is the best part of your job as a teacher? 
A: The best part has been just interacting with young adults, teenagers. Having contact with so many people, and being able to talk to them, and find out what's going on in their lives, and somehow being a part of their growing up experience.
Q: How long have you been teaching for, and where did you teach before coming to Berkeley? 
A: I started in 1994. I'll go backwards from here, so the school before this was a school called Mercersburg Academy in Pennsylvania, it was a boarding school. Before that, I taught in Cape Town, a day school. I also taught in a couple of places like North and South Africa. One which was a boarding school and wildlife estate. I was in charge of the boarding school there and was also a biology teacher. I've also taught in England for two years. My very first job was in the school where I was a student. I only taught there for two years, then after that my wife and I went to London.
Q: What is your favorite place? 
A: One of my favorite places I've ever been to was Madagascar. I took some students there, and we went on a Dhow Safari, which was a wildlife tour. We did some snorkeling from island to island. That was pretty impressive, then diving with dolphins and that kind of stuff. In South Africa, one of my absolute favorite places is the Kruger National Park, which is the biggest National Park in South Africa with all wildlife in it. I've done some walks through there with armed rangers and stuff. Also, Yellowstone and Jackson Hole.
Q: Do you have any hidden talents? 
A: I don't know, my interests are sporting, mostly. I do lots of triathlons. I've actually qualified to go to the USA National Champs, which isn't a huge achievement, but it's kind of what I've been doing lately. So for my age group, I'm pretty fit. But if you look at me on the grander scale of people, I'm not doing all that well, but for someone who's in the 45 to 49 year age group, I do quite well. I play drums occasionally. I used to play in my church, so that's something I dabble with. I have a set of drums at home, but I need to set them up. I wouldn't quite consider it a huge thing. But I typically spend most of my spare time training or fishing, or just being somewhere out and about.
Q: What are your favorite TV shows or movies? 
A: My favorite TV show, I think, is Last Man Standing. It's like a comedy, a family sitcom. And then movies, I like action movies. I watch a range of different action movies. I wouldn't say I have a favorite, [it] depends on what mood I'm in.
Q: What is one piece of advice you would give students taking your biology class? 
A: Your grade doesn't define you as a person.