Meet Harriet Livesay
Get to know Harriet Livesay who joined the Berkeley Prep faculty this fall!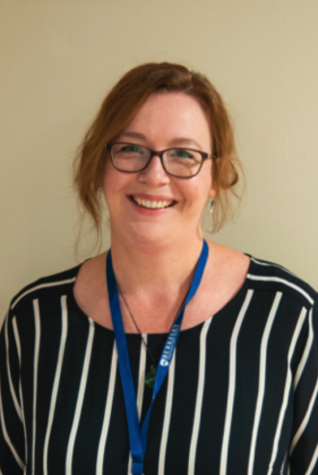 Harriet Livesay is the newest addition to the Berkeley World Languages Department. Hailing from New Zealand, Livesay attended the University of Otago and the University of Auckland before moving to the States to attend graduate school at the University of Virginia. While working as a teacher's assistant at UVA, she found her calling as a Latin teacher. Livesay loves being able to connect with her students and helping them grow in their language skills. After her academic career concluded, she went on to teach at two independent schools in Virginia before joining the Berkeley faculty this fall. As a new Florida resident, Livesay and her husband have been spending lots of time at the beach, where they enjoy looking for dolphins and pelicans. In addition to being a beachgoer, she enjoys baking, making jewelry and reading. Livesay recently finished the book Piranesi by Sussana Clarke, which she recommends for anyone interested in fantasy books. She is thrilled to have joined the Berkeley community and is looking forward to the 2020-2021 school year. If anyone is interested in New Zealand, she is open to having a conversation!