A Spanish Teacher of Many Cultures: Magda Hess
Magda Hess discusses her life before Berkeley and what she likes to do when she's not teaching
Magda Hess is a new Berkeley faculty member who teaches Spanish. After graduating from Rutgers University with a Master's degree in Spanish and Portuguese, Hess taught in New Jersey for about 20 years before moving to Florida. The Fanfare asks Hess about her life before becoming a teacher, her thoughts on Berkeley and her favorite parts about teaching.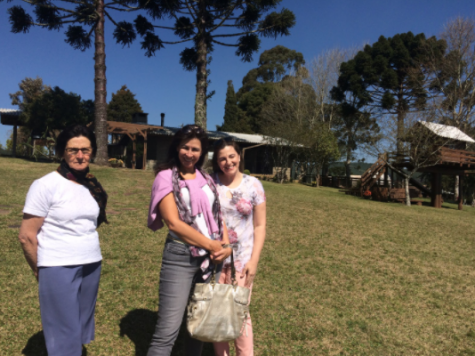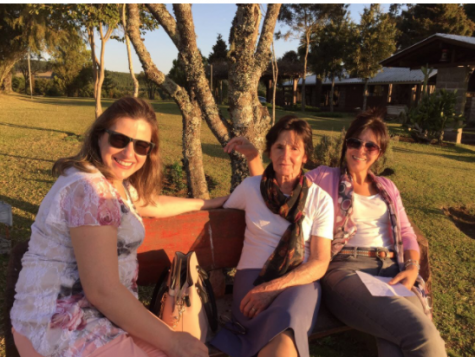 Q: First, tell me a little bit about yourself. Where are your grandparents from? Where were you born?
A: I was born and raised in Brazil until my early twenties. When I was twenty-two, I moved to the United States from Brazil and left my family behind. I came to the U.S. where I already had one of my sisters. She was living in New York at the time so I went to live with her. I come from a big family. I have seven siblings. Most of my family still lives in Brazil except for my sister who lives in Florida. 
Q: When did you realize you wanted to become a teacher? Is there someone who inspired you to teach Spanish specifically?
A: I realized I wanted to be a teacher in college when I was taking an Italian class during my first year of college in the United States. I had been to college before in Brazil, but I dropped out to come to the U.S. and then went back to college.
Q: Did you teach anywhere before Berkeley? If so, where did you teach?
A: I taught Spanish to grades eight to twelve for a few years before going to another public school in New Jersey. And then 10 years ago I started teaching at a private all-girls Catholic school. And that's where I've been before I came to Berkeley. Overall, I've been teaching for about twenty years. 
Q: How do you like Berkeley so far?
A: I love Berkeley. I think you know there's so much diversity here, not only from the faculty side of things, but also the students just by engaging through teaching and conversation in the classroom. I think it's a very nice environment to interact with other people and learn about their backgrounds. What I've noticed is that when I was in my orientation, which started in August, and I was surprised to see that most teachers were also from other parts of the country so I think this is kind of a big melting pot of very highly educated people and kids.
Q: What's your favorite grade to teach?
A: [Juniors] are my favorite [to teach] because they are a little bit more mature and still a little goofy so you can joke around with them. They're not as stressed out as seniors. […] I always did better with students who are a little older, that's why I teach high school and not elementary or middle school.
Q: Have you taught anything other than Spanish?
A: Yes, I taught Portuguese, which is my native language, but that was not in a high school setting. I taught Porteguese at Rutgers University my last year as a senior there. […] They offered Portuguese and Spanish as a major in one of the departments and since I was a senior, my professor invited me to take up one of the courses for Portuguese because I had majored in Portuguese. 
Q: Is there anything else you'd like to share? Like what are your favorite hobbies?
A: I love all sports, but my husband is a fan of football so he taught me all the rules, and now I think I enjoy watching it more than he does. I love traveling and doing outdoor stuff and being active. Traveling is one of the things I love the most because I get to go to different places while learning [about] different cultures and engaging with other people.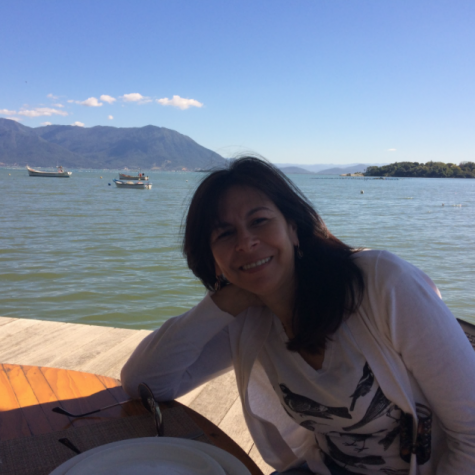 Q: What's your favorite place you've traveled to?
A: My favorite place I've been to was Italy. I would say Capri, the Amalfi Coast because it was a very magical place to be. There are a lot of places I love but in Rome is when I felt like I really connected with the culture. One thing I like to do when I travel is learn about the place and engage with the native people there.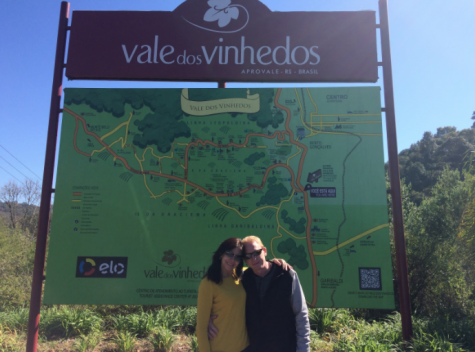 Q: Do you think Florida students are different from New Jersey ones?
A: "I think Florida students are a little bit more relaxed, but it also depends from school to school. I think there is a difference if you go from a public school to a more private setting. I do think that I was in an environment where there was a lot of stress and pressure from parents and students because they were in a very competitive environment. Here, I think it is the same to a certain extent, but I also think they are a little more relaxed. Maybe it's the weather, but I think the environment plays a big role in how a student does. I also really like how the students in Florida are more chill." 
About the Writer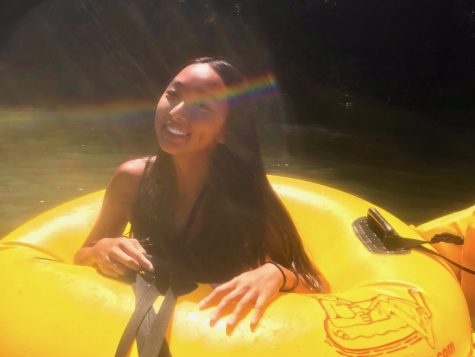 Kaitlyn Mang, Staff Writer
Kaitlyn Mang is a staff writer for the Fanfare this year. She is a sophomore at Berkeley and has been here since 6th grade. Kaitlyn enjoys playing tennis...