'Parasite' Review
A Korean film about social classes, 'Parasite' has gained praise around the world for its universal themes
When I was dragged to Boon Jong Ho's Parasite, I had no idea what to expect. A quick Google search led me to the conclusion that what I would be seeing later that night would be just some well-reviewed, multi-genre Korean film where I would have to prepare myself for subtitles. Looking back, I don't think a deeper search could have really prepared me for what I eventually watched.
Taking place in a South Korean city, Parasite follows the Kims, a lower class, mildly educated family. When the opportunity arises for the family's son, Ki-woo, to take on a tutoring job for an upper-class family, the Parks, he quickly takes it. His connections with the previous tutor and his forging of a diploma, allow a quick hiring of Ki-woo. When it is revealed that the family needs an art teacher for the younger son, Ki-woo helps his sister, Ki-jeong, pose as a prestigious and well-educated art tutor. The siblings then go on to fire the family's maid and chauffeur through means of deception, trickery and manipulation so that their parents can take on those jobs as well. Throughout this first half of the film, these plotlines are treated humorously, very reminiscent of any normal comedy. Sitting in my seat, I started to predict the ending based on the surplus of similarly structured films. This all ended around the midpoint part of the movie.
To try and not spoil too much, the tonal shift that this film is unlike anything I had ever seen before. I would also like to preface this by saying I really do enjoy black comedies. One of my favorite films of the year has been The Art of Self Defense, an American thriller comedy that could arguably be compared to Parasite. The difference in these two films, however, is how quick the genres switch. For the majority of black comedies, there is a consistent uneasiness or darkness throughout the film that only increases through the plot and character development. In Parasite, however, this tonal shift is sudden and swift. Somehow, it's not abrupt or jolting; instead, its fast pace naturalizes the viewers to this new tone and story.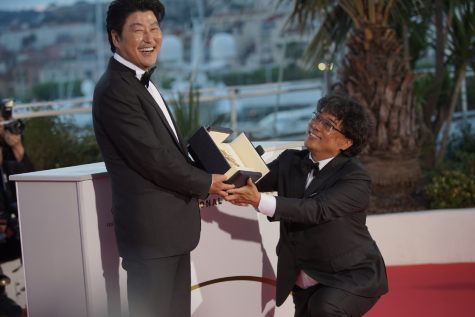 Parasite is very similar to Bong Joon-ho's other works. Typically, his films use absurdist humor and dark themes to combat some sort of social issue in the process. While the majority of his work has been Korean spoken films, such as The Host and Mother, his popularity has also allowed him to direct American films like Snowpiercer starring Chris Evans and Tilda Swinton, and Okja, starring Jake Gyllenhaal and Lily Collins. Where Parasite differs from his other films, however, is in its realism. Bong's previous films almost always had some sort of fantastical element to them including "super pigs," mutated sea monsters, or dystopian high-speed trains. What makes Parasite so powerful is that it lacks these outlandish characteristics. The story, while still outrageous at times, could potentially happen in real life.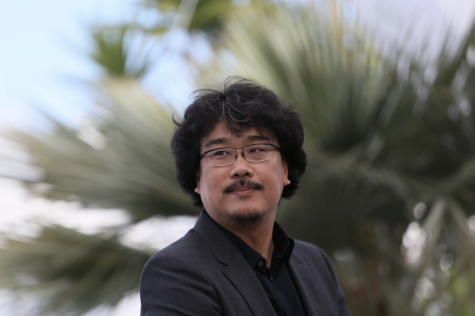 One of the most astonishing things from the film is that the social commentary it provides is universal despite the story taking place in South Korea. Its underlying themes about social classes are pervasive throughout the world. Like the New York Times said when reviewing, "It could (the film) easily unfold in Los Angeles or London." The use of symbolism is also perfectly used to display these themes. Throughout the film, lower classes are placed in physical environments lower than those of higher classes, whether it be sub-basements or underground bunkers. Even the space between individuals differs based on economic positions, with the Kim family often being cramped and crowded together and the Parks being spread out due to the amount of space in their house. The way that this film deals with social classes is also very different from other films with similar themes. The rich aren't villainized. Instead, they are portrayed as nicer than their penurious counterparts, which is even brought when the mother of the Kim family says, "They're (the Parks) nice because they're rich." It even claims that all the classes, no matter how low they are, always have someone beneath them. 
While this film is definitely not for all, it carries an incredible message and illuminates topical, but equally taboo, subjects. For fans of black comedies, this is one you can't miss. Just prepare yourself to be shocked. And don't let the subtitles scare you. With witty remarks in the beginning and thrilling spectacles in the second half, viewers stay on the edges of their seats throughout the entire film, waiting to read the next word. At times, you'll even forget that it's not in English. 
MPAA rating: R (for language, some violence and sexual content)