Preschool's Summer of Excellence: Learning the Importance of Social and Emotional Maturity
Preschoolers from Berkeley's Summer of Excellence develop essential values from their peers and resources
When I discovered I was assigned as a counselor for preschoolers at Berkeley's Summer of Excellence, I was curious and a bit apprehensive to assist an age group I had no experience with. Since the program is meant to mimic the classroom structure of the following school year, I wondered how to assist accomplishing the goals of a curriculum designed for kids just beginning their education. I remembered what I accomplished in preschool such as learning the alphabet and counting; however, I didn't consider the collaborative and personal skills that were fostered in a classroom environment.
After spending a week assisting Janey DePew, a Berkeley pre-kindergarten teacher, I witnessed how the students' learning environment fostered the same values outlined on the Berkeley website: "social and emotional maturity… respect, responsibility, self-discipline, self-esteem, honesty, kindness, caring and sharing."
Outside of school, many students have limited interactions with kids their own age; the Summer of Excellence program allows these kids to be in an environment with similarly skilled and aged peers. The program provides opportunities for social experimentation and a chance to build social skills. Also, instead of a negative, punishment based system, bad habits are broken by establishing values of self-awareness in the classroom. For example, I remember when a boy who was acting messy and selfish was asked to take a break from playing with his peers. Being left out hurt his feelings and caused him to actively work to change his bad habits so that he could resume playing. No adult interference was needed and he was able to learn from his mistakes to develop the self discipline that leads to better manners.
Additionally, the setting and resources of the classrooms help the preschoolers learn sharing, respect and responsibility. Unlike at home, where kids have materials all to themselves, students are forced to share and take turns. A child who acts selfishly is asked to reflect on his or her behavior — so the importance of sharing is quickly enforced. Also, the students are expected to take care and respect the many resources available to them.
I noticed that the children gravitated to different activities during playtime. Some would consistently return to the same stations, while others would try a different one each day. Allowing the kids to make these choices gave them the opportunity to form personal interests and opinions. For example, they may find the play kitchen too cluttered and instead be interested in coloring, or learn that the only station they like is puzzles. Either way, they are developing individual personalities.
While we often only associate education with intellectual growth, the growth of social and emotional maturity should not be disregarded. It was amazing to watch the preschoolers mature through their experiences, as the values they learned will lay the foundation for their academic success and a strong character. I'm excited to see them progress even more with the new resources and space available to them in the Seivold Center for Early Childhood Development!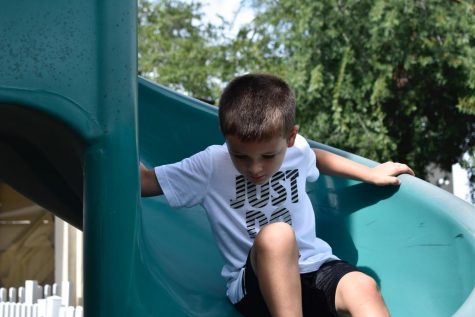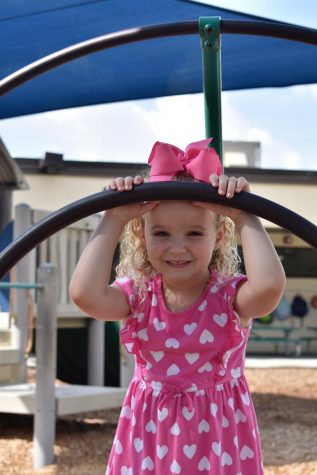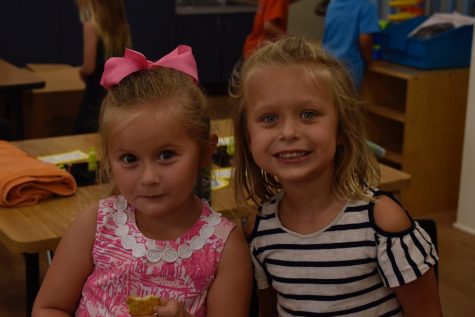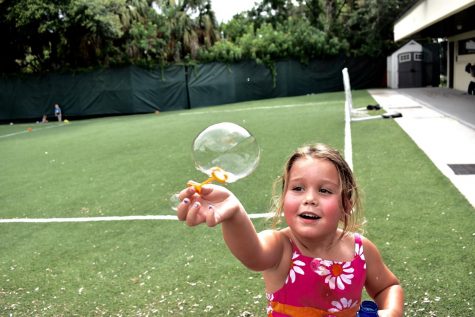 About the Writer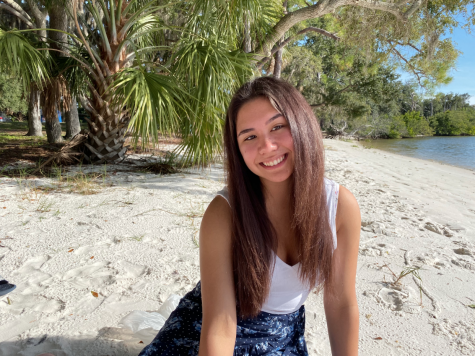 Catherine Amburgey, Co-Editor in Chief
Catherine is a junior who has attended Berkeley since fourth grade. She is a member of SARC, Phoenix, Environmental club and Writing Tutor Leadership team....