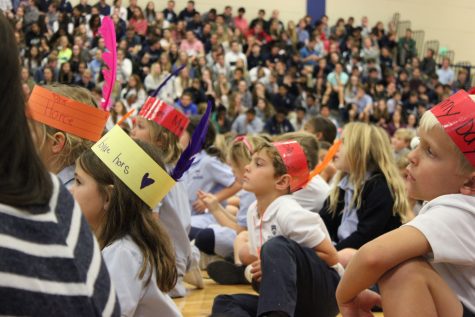 Isabella Schlact, Nina Pastore, and Nadia Al-Hassani

November 29, 2016
On November 22, Berkeley students came together at the 2016 Thanksgiving all-school convocation.  With a message from Headmaster Joseph Seivold, singing led by Lower Division and faculty and students from all divisions telling the school what they're thankful for, this convocation was a success. ...
Sarah Ali, Arts and Entertainment Editor

September 2, 2013
Summer camps at Berkeley are filled to the brim with helpful volunteers and happy campers. With days filled with fun and learning, camp participants are always seen with smiles on their faces, but Berkeley camps would not be able to provide the same level of quality without their volunteers. Judy Caprara,...