Hillary McLauchlin, Staff Writer

November 1, 2013
Making a positive difference can seem like a daunting task. Thankfully, this year Berkeley students have even more support in achieving this goal than ever before. Berkeley has welcomed a new Director of Community Engagement and Service Learning, Kim Graham Lawless, whose many roles include listening...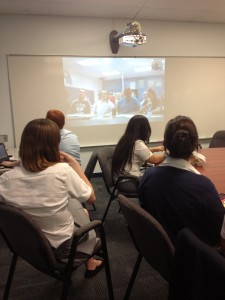 Jarod Guzik, Staff Writer

November 1, 2013
On November first through third, Berkeley will host an event never held at a high school before. The prestigious Writing Center National Convention has chosen Berkeley as its 2013 location. According to UD English teacher and Writing Center director Tom Brandt, Berkeley will host around 100 different...