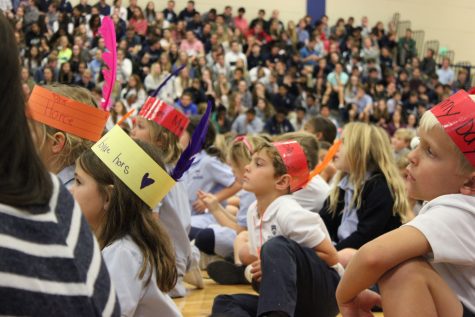 Isabella Schlact, Nina Pastore, and Nadia Al-Hassani

November 29, 2016
On November 22, Berkeley students came together at the 2016 Thanksgiving all-school convocation.  With a message from Headmaster Joseph Seivold, singing led by Lower Division and faculty and students from all divisions telling the school what they're thankful for, this convocation was a success. ...
Hillary McLauchlin, Staff Writer

October 31, 2013
Making a positive difference can seem like a daunting task. Thankfully, this year Berkeley students have even more support in achieving this goal than ever before. Berkeley has welcomed a new Director of Community Engagement and Service Learning, Kim Graham Lawless, whose many roles include listening...