Hallway Chronicles: Krishna Menon
Menon exudes passion, as he talks about his debate experience and his plans after college.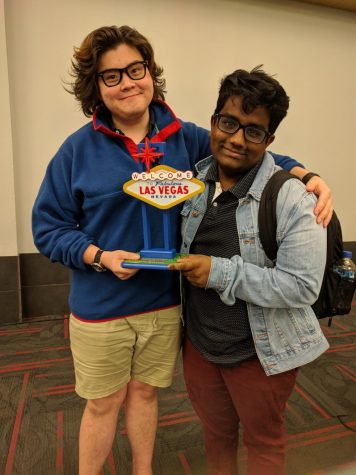 Debate is known for its difficulty and time commitment. In order to participate and succeed in Berkeley's debate club, its members must have drive and passion. Graduating debater Krishna Menon's dedication and enthusiasm has paid off in his many accomplishments, such as winning the Stanford Tournament and receiving a prestigious scholarship for debate at Wake Forest University.  The Fanfare sat down with Menon to ask him a few questions.
Q. How long have you been debating?
A. I first started debate in 8th grade because my sister did it, and I wanted to be better than her. I was here at Berkeley, and my sister was a junior at the time.
Q. What is it like balancing debate with school?
A. In my junior year, I initially struggled with it a lot, since I had a really academically challenging workload and a big workload because of debate. Learning to balance that was hard for me, but what I learned to do was after doing school work for a period of time, I would reward myself by working on debate for a little bit. It helps that I enjoy it a lot.
Q. I heard that you debated with students from all around the country. What is it like debating with students who do not go to Berkeley?
A. For the rest of the year and because I loved debating so much, I partnered with people all around the country. At the Stanford tournament, I was partners with someone from New York. I debated with someone from Chicago and also Miami. It is fun because I have friends all over the country, and I got to experiment and have fun doing different argumentative styles.
Q. What were your debate topics this year?
A. This year's topic was about funding and regulation of federal education. I talked about the disenfranchisement of black students in inner city schools and how they don't really receive funding. For example at some schools, a lot of girls have to undergo sexual assault that they should not be experiencing. A lot of people talk about the ways in which we need to expand military schools to expand U.S global dominance. Last year's topic was about international relations with China.
Q. What difficulties have you had preparing for debates or deciding what topic you want to stick to?
A. The hardest is deciding what topic I stick to. The biggest thing for me overcoming my fear of different things, so different topics [and] argumentative structures, and I just had to expand my boundaries and get used to things I wasn't normally experiencing. Those ended up being some of the arguments that I loved the most, the things that I didn't initially want to engage in. Another [difficulty] was my anxiety towards the beginning of my junior year and the end of my sophomore year. I had really bad panic attacks before debate rounds. It was something that I learned to overcome. I love debating, so I kind of had to.
Q. Is there any debates that stuck out to you or favorite debates?
A. I had a really fun debate: an argument I ran this year was about black, gay LGBTQ communities in New York and ways they created their own educational structures. Those are just some of my favorite debates to have that are about how education can present itself in different forms that we may not even be aware of through schooling.
Q. What have you done over the summer for debate?
A. Most summers you spend a long time at debate camp. So seven weeks at Michigan State is what I did before my junior year. This summer I did a six week camp at Wake Forest University, and I really fell in love with the debate team there and the campus there.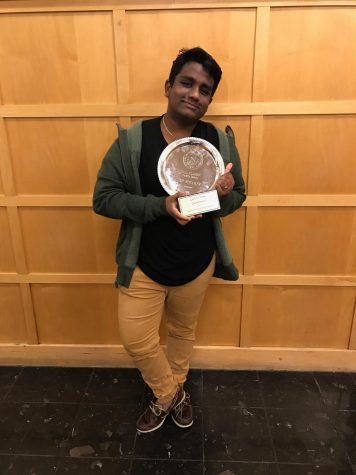 Q. What are your plans after college?
A. I want to go to law school ideally, and I want to go into something that's about public policy and sociology, so those are topics I engaged a lot in debate and that really interest me.
Q. What tips do you have for aspiring debaters?
A. Work hard and don't be afraid to lose. I did not start out good. Actually, I started out very bad. I think accepting failure and using it as an opportunity to grow is how I got good. I don't think that it was a transformation, it was just slow gradual growth, but I got there eventually.
Q. Anything else you would like to add?
A. I owe a lot to our younger debaters because watching them grow and helping them a lot meant a lot to me. I was sort of on the brink of if I wanted to debate in college, and the ability to help out younger people who are as super enthusiastic, as I was, was super transformative for me. It rekindled my fire, because I thought I was going to burn out early in the year. After my partner quit, I didn't know if I could continue this since it's really stressful. Then I actually debated with a younger debater and I debated with her at a tournament. I thought we were going to do terribly but then we got to a big round, and I got 10th speaker. It reignited my passion. I learned and grew with the seniors last year. I actually was partners with a senior last year and I learned so much from them. Some of [the seniors] are debating next year in college, and I get to see them there, which is cool.
About the Contributor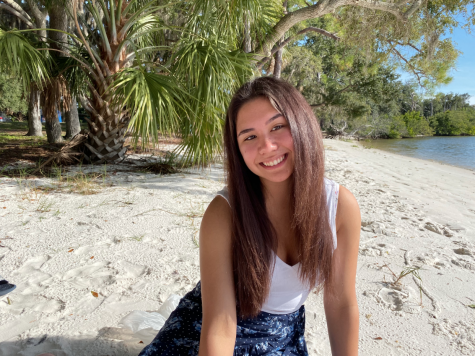 Catherine Amburgey, Co-Editor in Chief
Catherine is a junior who has attended Berkeley since fourth grade. She is a member of SARC, Phoenix, Environmental club and Writing Tutor Leadership team....