The Buc Stops Here – Episode 1 – Twin Peaks
Austin Cahn, Daniel Feliciano, Reece Boulware, and Donovan Simonton
February 27, 2018
In the very first episode of The Buc Stops Here, our hosts review the 90's television show "Twin Peaks," which portrays a murder mystery within a small town and delves into each citizen's reaction and involvement in the event. Whether it's the gorgeous scenery, emotionally charged scenes, or quirky FBI agents, there's something about Twin Peaks anyone can love. After breaking down what we liked and disliked about the show, we'll be determining whether other students would enjoy the show and how we would better the show if we could.
About the Writer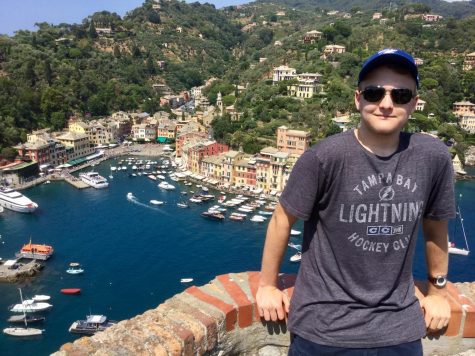 Austin Cahn, Web Editor
Austin Cahn is a Senior, the Head Web Editor of the Fanfare, a student library proctor (SLP), the Vice-President of Sequential Arts club, and in his fourth...