How the NAHS Will Benefit Art
Berkeley's newest art club, National Art Honors Society, spreads the importance of art in and outside of Berkeley
The arts are an essential part of Berkeley: Berkeley's extensive art program allows students to express themselves creatively. Upper Division ceramics and film teacher Sarah Marraffino says that students should take art because "[Berkeley Arts teachers] teach students to think creatively and how to problem solve, how to be visually aware and appreciate the world around them." One of Berkeley's newest clubs, the National Art Honors Society, not only benefits passionate art students, but also gives art students the opportunity to spread the importance of art, across Berkeley and the Tampa Bay Area.
The NAHS plans to sponsor art shows, the annual sidewalk chalk drawing contest and guest speakers to teach and inspire Berkeley students.  Upper Division art teacher Terrie Forester, also wants NAHS members to come up with more events that involve the entire school community."Well, we do have the sidewalk chalk drawing contests," she says, "which is great, but I'd like for the students to say, 'What else could we do during that morning when everyone is out at the mound? What could we do?'" Forrester envisions events where students could try photography, art-themed games and art history quizzes.  Additionally, the National Art Honors Society plans to spend service hours outside of Berkeley to share their artistic passions. Society members plan to volunteer at Gasparilla, Nomad Art Bus and other art museums. These events will help NAHS members inspire other students to get involved in art and help make art more appreciated.
NAHS is a bigger commitment than the existing Berkeley art clubs because of the leadership positions, service hour requirements and mandatory participation in at least three NAHS activities. One of the leadership positions is held by Alicia Rose '18, she is the club's president. Rose has six visual art credits from her time in Upper Division, in addition to  an art credit from studying art abroad in Florence. Rose's dedication and passion for art was evident throughout the interview, as we discussed her role as president, the importance of art and plans for NAHS.
Q: What made you decide to run for the president of NAHS?
A: Art has always been my passion. I have been doing art ever since I was little, and I've always wanted to give back to the Berkeley art program. I thought that [NAHS] would be a good way to, and being president means I could lead [NAHS] and help other people really understand what art means to everything in the world.
Q: How do you think art contributes to our school and to society in general?
A: Art is everywhere around us and a lot of things can be considered art. I think people need to take the time to look at it. So art should be more important than it usually is. I think at this school there is art always hanging on the wall[s], so it is important, but I think we can push [the idea] so [art] has an even bigger importance in society and in school.
Q: How will NAHS spread the importance of art in our school?
A: I want to bring in guests that will excite people into wanting to learn about art, because I feel like people, when they think of artists, they just think of painters and it's not just that. There are all these different careers that you can go into with art. I also want to bring more knowledge of art into the society because people don't know about all the art in the world, and there is so much people can learn. I want to be able to do this by having fun activities and again bringing guests in.
Q: What are your upcoming plans for the NAHS?
A: I know a couple of people who can bring in guests so I want to bring them in and have [the guests] talk in convo. I want to do fun projects during NAHS that will be a good way of learning  about art. Projects that get the whole school involved, since the sidewalk drawing contests are always just the art classes. I want to find more ways to incorporate the whole school. People who don't take art can send in their artwork.
Q: Anything else you would like to add?
A: I just hope that NAHS could be of importance in the Berkeley community because as much as sports and music are important to Berkeley, I feel like art should have the same importance.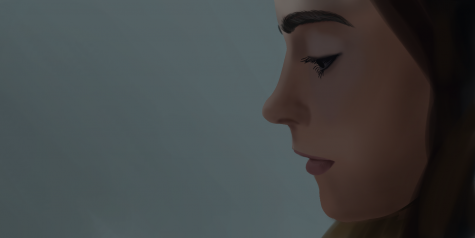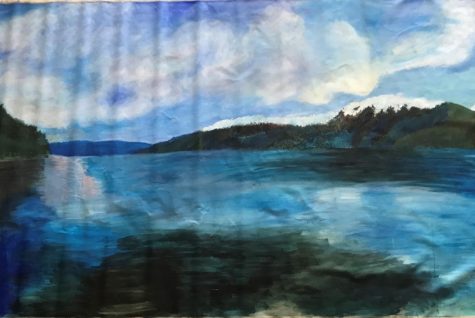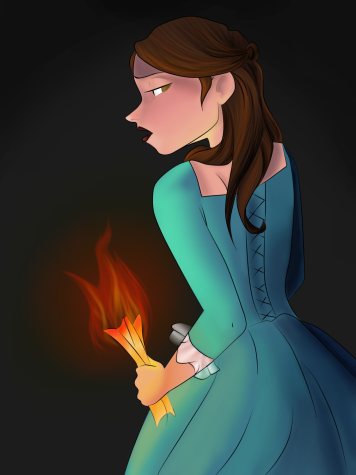 About the Contributor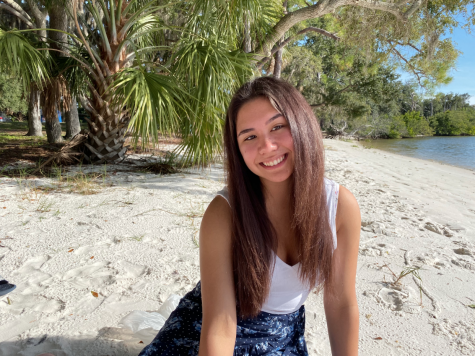 Catherine Amburgey, Co-Editor in Chief
Catherine is a junior who has attended Berkeley since fourth grade. She is a member of SARC, Phoenix, Environmental club and Writing Tutor Leadership team....