Hallway Chronicle: Dylan Davis
Focusing on what makes this Upper Division photographer click.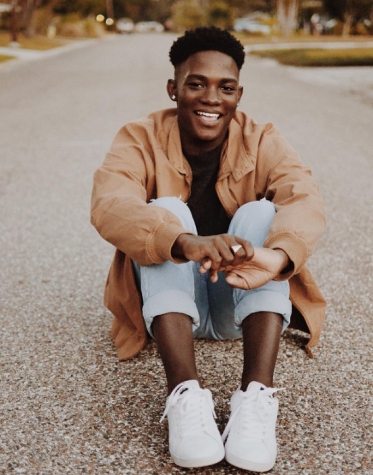 Dylan Davis  has turned the simple gift of a camera into a new and exciting hobby. His Instagram account for photography, @dlee.photography, has caught the attention of the Berkeley community, and many students have been featured in his photoshoots.  Davis graciously allowed me the opportunity to sit down and talk with him about his experience as a photographer.
Q: How did you get into photography?
A: Well, I got a camera as a gift and began photography in the fall of 2015. It all began with a sudden interest in taking pictures of things. I began by figuring out the different functions of the camera and how to appropriately take a photo of something. It started off slow, but I saw how famous photographers on YouTube and Instagram shot their photos and implemented their techniques.
Q: What is the biggest photoshoot you have done?
A: The biggest photoshoot I have done was with Danielle Carolan. She runs a makeup YouTube channel and let me take some photos of her and posted them on her Instagram. This helped me, because it got people to notice my work and others began to contact me to take photos of them.
Q: What was your favorite photoshoot?
A: I'd have to say that the photo shoot with Danielle was also my favorite. We shot at Restoration Hardware. She was so friendly and nice, it was just a very comfortable and fun experience.
Q: What plans for photography do you have in the future?
A: I'd like to continue photography after high school. Right now, I'm trying to create a website to display all the photos I have taken and be a resource for those who want to contact me for a photoshoot.
Q: What advice do you have for aspiring photographers?
A: You need to have the right type of camera if you want to begin. Also, there is a learning curve with cameras: it's not as simple as it seems. There are many things to account for and different types of functions on the camera which will give you different kinds of photos. You must be persistent in order to get the right photo you want.
Q: What was your biggest challenge?
A: The biggest challenge was to not get discouraged. It is hard to persevere through the learning curve, but it is very rewarding. It takes a while to figure things out, get comfortable with the camera, and then apply the things you have learned into your work.