New Faculty
By Fanfare Staff and Communications Department Staff
Paul Thorne:
An exciting new addition to the math department! 
Paul Thorne joined our Upper Division math department this year. Earning his B.A. in math from USF, Thorne has taught a wide range of math classes (including AP) at Plant High School for 10 years, and he most recently taught at King High School for six years. At King, Thorne taught the highest-level math in their IB program, and he also led their Mu Alpha Theta math team to many top-10 State finishes. Something you might not know about Thorne is that he's a bowler — averaging in the 190s! He also enjoys playing board games and cards with family and friends.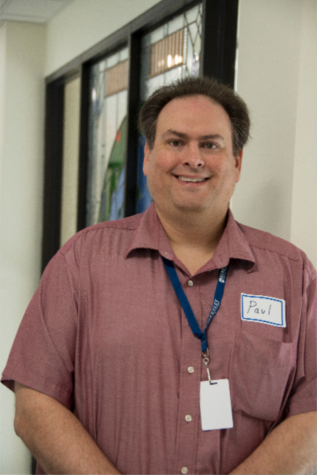 Scott Saposnik:
Scott Saposnik is teaching Honors U.S History and World History this new school year. Saposnik attended Emory University, studied abroad in London and assisted professors at Harvard Business School. He first became interested in history when he watched a mini-series about George Washington. Additionally, Saposnik has an interest in theater and had the same acting coach as Matt Damon and Ben Affleck! His favorite shows include Game of Thrones and Mad Men, while his favorite movies include Glory, North by Northwest and Rear Window. Saposnik's favorite quote is from Kurt Vonnegut, which is "We are what we pretend to be".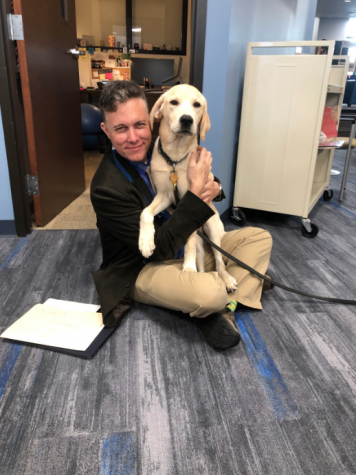 Jon Deakins:
With a passion for storytelling through both literature and film, Jon Deakins is ready to start teaching in the English department! Jon Deakins joined the Berkeley English department to teach English 10. Deakins earned his B.A. from the University of Delaware and his M.A. from the University of Miami. During his time at University of Delaware, he played football and later coached it along with baseball and basketball at several of the schools where he taught. Deakins has been teaching several English for 13 years  at the following schools: Archmere Academy in Delaware, Hilton Head Prep and St. Thomas More. He has two sons and two dogs. He also really enjoys film and loves anything from David Fincher, Christopher Nolan, Darren Aronofsky and Quentin Tarantino.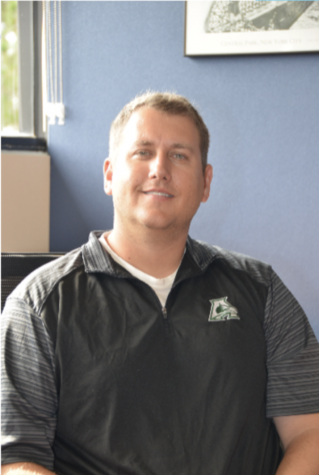 Cindi Bradley:
This year, the Berkeley Science Department welcomes physics teacher Cindi Bradley. She will be teaching Honors Physics Engineering, Honors Physics, and AP Physics 1 to the UD students. She comes to Berkeley from Jenks High School in Jenks, OK where she taught all three levels of AP Physics and coached the school's Science Olympiad team. Bradley currently serves as an AP reader for the College Board and says that this experience has taught her a lot about the test and helps her better prepare her students for the exam. Bradley received her B.A. in Physics Education from Brigham Young University and in May 2018 was recognized as the High School Science Teacher of the Year by the Oklahoma Science Teachers Association. She has found our community to be kind, helpful, and very forgiving: "No one made fun of me for tripping up the stairs on the first day of school during convocation!" In her spare time, Bradley loves to play and watch volleyball, watch football and baseball, camp and play board games with her family.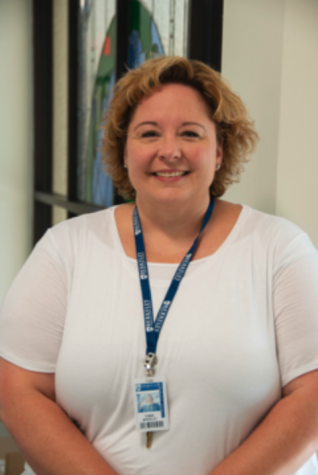 Joanna Miller:
Joanna Miller is a new yoga instructor at Berkeley. She has been practicing yoga for 15 years and teaching for seven. Her favorite yoga pose is Savasana. Additionally, Miller graduated from Villanova and studied social work. Miller has two daughters and one son.  Miller said that South Africa was her favorite vacation destination. Miller's favorite movie is Mamma Mia because of the memories she has of singing and dancing to the movie with family and friends.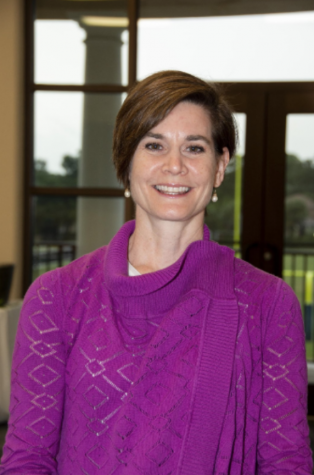 Victoria Scott is one of Berkeley's most recent additions to the English Department. She came from teaching at Middleton High School, a magnet school located in East Tampa, and loved the diverse student base she taught there. As for her short time at Berkeley, she's grown accustomed to the block schedule and appreciates the time it gives students to process the material they go over in class and the balance it creates. Right now, she's pouring her mental effort into remembering the names of all of the buildings and halls on campus, a daunting task for every new face this year.
Scott is very excited about her upcoming year and wishes to tell her students that "as a teacher, I'm here for them, and I think at the end of the year, aside from reading skills and writing skills, I want my kids to know that it is so very important for me to know that they know that they have a voice and that their voice means something and can be used for good. And that's what I've hopefully been building as our class culture. I value their voice as individuals."