The New Varsity Cheer
They've got a new schedule, a new look and some new moves that are bound to impress
For the first time in Berkeley's recent history, Varsity Cheer tryouts were held. Last spring, over the course of a week, returning cheerleaders and newly interested candidates gathered in the Straz Family Fieldhouse to practice their tumbling and learn new chants, new cheers and a new dance. 
Head Varsity Cheerleading Coach, Erica Spada, explained the reason she supported such a dramatic change to the program. "Ultimately, the number one reason was safety because our numbers got so high, and our levels were so diverse. We had some very experienced [cheerleaders], and some with no experience; last year we experienced more injuries and concussions than we have in the past so I decided for everyone's safety that it's going to be best to have a JV that focuses on the basic skills like preps, extensions, basic motions and mastering basic tumbling, while Varsity starts right off with varsity level skills like libs." A lib, which stands for liberty, is a one-leg skill.  In order to accomplish a lib, the cheerleader will stand on one leg, using her strength and balance to to execute and hold the stand.  
In previous years, Berkeley's cheer program adhered to an "open participation policy" in which all who wished to be a part of Berkeley's Varsity Cheer program could be, as long as they maintained a 2.0 GPA or higher as well as sportsmanlike behavior at all practices and games. 
Despite the addition of JV, Spada consistently reminded cheerleaders during the try-out process that everyone who wished to be a Berkeley Cheerleader would be on a team that practiced regularly and cheered at Varsity Football games from the sidelines. The only differences were in the hours of practice, the all-school convocation performances and the uniforms. Varsity Cheer would practice from 3:30 to 5 on Tuesdays, Thursdays and Fridays, while JV would only practice on Thursdays from 3:30 to 5:30. Additionally, only the Varsity team would be responsible for practicing and performing all-school convocation routines. The final difference between the two teams was the uniforms that they would wear. 
"The main reason I designed the [new Varsity] uniform was that I believe that the previous ones were way too small," said Spada. "The skirts were too short. And honestly, we needed a refresher. Those uniforms had been here for seven to eight years, so we were ready to see new ones. I designed it to look similar, but clean, with the addition of the body liner."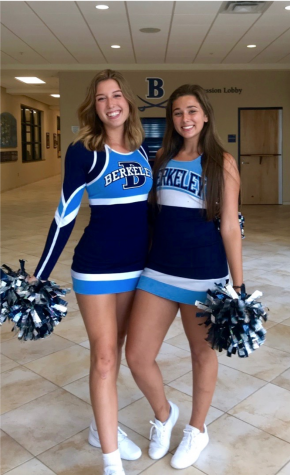 Not only does the Varsity Cheerleading team have a new look, but they also have new goals. "[My goals for the team are] varsity level skills," Spada continues. "I believe that we tried out with libs, so I wanna start seeing twisting up to libs, I want to see inversions, I want the crowd to look out and say 'Oh my goodness, this is a very talented group of athletes that have athletic abilities. The majority are tumbling, their jumps are impressive, and their stunts are impressive.'''
Varsity Cheer Captains Taylor Vance '20 and Kennedy Perry '20 and have similar goals for the team.
"I want us to be viewed as exceptional girls, leaders and enthusiasts for all of our sports teams and as friendly faces around campus," said Vance. "And at least consider the hard work that we actually put in. I want us to be more appreciated in athletics. We work hard every Tuesday, Thursday and Friday…we put in time and effort, AND money. Every single week we are putting in money to two or three boys to make their days better."
"We just want to be seen as equals in athletics," Perry said. 
But the overall message the leadership wants to get across is perfectly framed in Spada's words. "Cheer is an athletic activity, not just an activity in which girls put on skirts."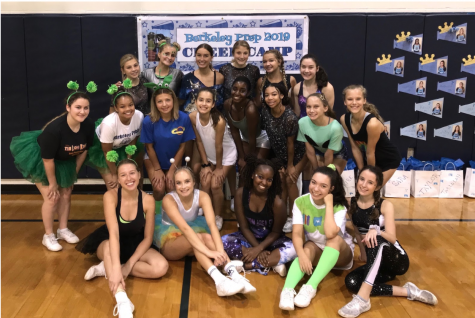 About the Contributor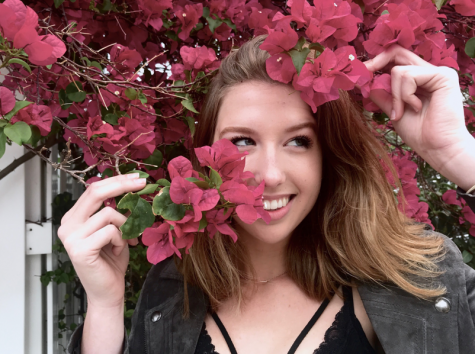 Tess Fuller, Business Branch Manager
Tess is a senior who has been writing for the Fanfare since her freshman year. She's a dedicated journalist, a creative storyteller, and a positive teammate....