Trips of a Lifetime
Can Berkeley's current international trips top the trips of the past?
Throughout the years, Berkeley has offered a variety of trips for its students. The diversity of these trips has and continues to allow every student the opportunity to travel, whether they're interested in humanitarianism, different cultures or simply a fun experience. While it would seem difficult to top previous trips, such as those to China and Peru, the Berkeley trips for 2019 appear to be the best yet.
The first trip offered is a trip to the Bahamas, where students will work at Bahamian school libraries. From the 16th to the 20th of February, participants will sort out books, read to children and then explain to teachers and students how to operate the library on their own. The trip is not exclusively for the Upper Division, permitting some Middle Division students to work alongside high schoolers. The ability to influence these libraries is not limited just to going on this trip. From home, philanthropic individuals can make a positive difference by donating books in a book drive that predates departure.
During that same long weekend, Berkeley will also send students to the Dominican Republic to work with the Cigar Family Charitable Foundation. On this trip, students will give eye exams and corrective eyewear to anybody who needs it. The intensive three days of work demand energized and enthusiastic participants ready to make a positive difference. The trip has a broad home base, including optometrists and ophthalmologists from the Tampa Bay Area that Berkeley has partnered with. Working together, these medical professionals and eager pupils will provide the best optical treatment possible for Dominicans in need.
During spring break in March, Berkeley will offer its last international trip of the school year to Vietnam. A construction based trip, participants will get hands-on experience building and shaping a community. "It looks like they'll [the students] be working on a school there and working with the Vietnamese children and helping to improve the physical structure and plants of the school," explained trip supervisor, Tim Torkilsen. The trip will also include many fun and immersive experiences such as staying with a host family, walking around Vietnamese cities, visiting museums and seeing other famous sights. There will also be many chances for participants to enjoy Vietnamese cuisine by dining with host families and at traditional Vietnamese restaurants. "We've never been to Vietnam before. Vietnam has quite a success story. If you think back to recent American history, 40 years ago, you never dreamed of going to Vietnam," continued Torkilsen, "and as a matter of fact, it wasn't until more than 20 years ago that Vietnam began to open up to the rest of the world and promote tourism. And how we can go in such a short amount of time from being at war with a country to being a pretty popular tourist destination for America is amazing. And in that regard, what a great way to seize a place that is so significantly different than the experiences that kids have in the United States."
While the school year ends with exams, the international excursions continue– in the summer students are given the opportunity to visit Costa Rica. Participants will go hiking, horseback riding, swimming and do so much more in the country's beautiful forests and beaches. Students will be immersed in Costa Rican culture by attending fire dance ceremonies and participating in exotic cooking experiences. The trip focuses on mastering certain service and aid skills in the Costa Rican environment. "That trip is really about service, leadership and sustainable development," remarked Torkilsen, "Costa Rica is a country that is kind of a trailblazer when it comes to sustainable development in the world, and so our kids are going to see the work that several groups are doing." Bees for Trees is an organization that works to preserve the Nandamojo River Basin by protecting its ecosystem. Farmers in this area are provided funds to start beekeeping in exchange for reforesting portions of their land. The honey produced by beekeepers is then returned to Bees for Trees, who afterward sell it and use profits to pay for reforestation. Trip participants will work alongside farmers as they reforest their land; they are also granted the opportunity to dine with a family in the area. The adventure doesn't end there. Scientists from the University of Costa Rica will provide students a chance to study coral reefs with them. "I have never been to Costa Rica before," said Maddie Sakalosky '21, a student who signed up for the summer trip. "So, I thought it was a really cool opportunity. I have always been interested in ocean conservation. I'm looking forward to the conversation efforts; I wouldn't be able to learn that here in Tampa." Finally, students will be able to interact with Costa Rican teens and learn about the challenges they face, and how they deal with them.
The students going on these trips are guaranteed unparalleled adventure as they participate in the diverse experience and service opportunities. To those students who aren't going on this year's trips, be sure to consider taking part next year considering that, as made apparent by these current options, international trips only improve each year.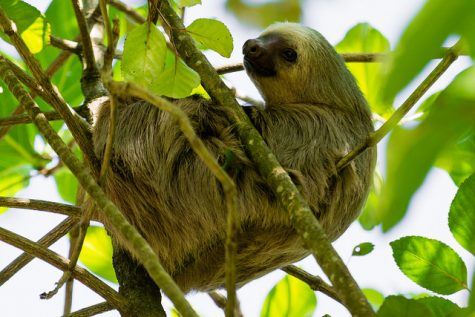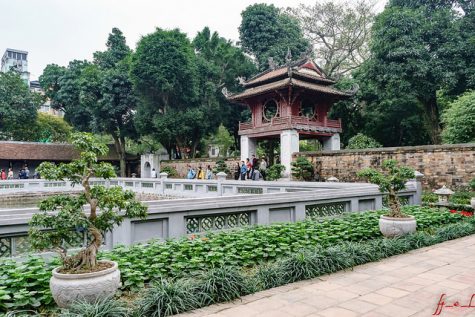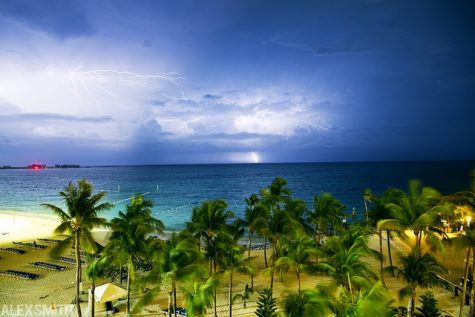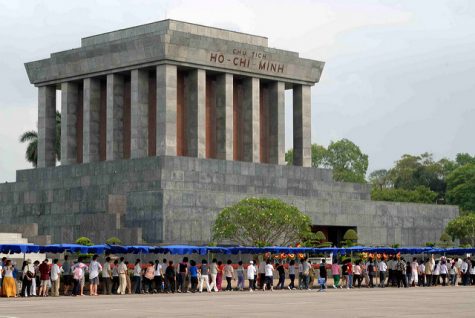 About the Contributor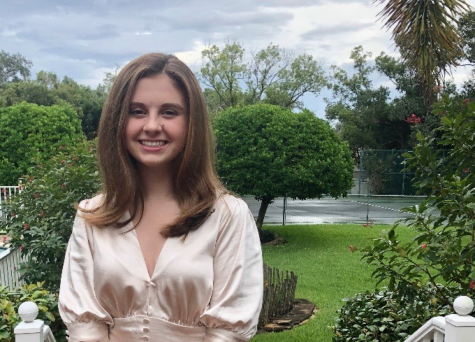 Emma Reilly,
Emma Reilly is a junior who began Berkeley as a 9th grader. She's a Section Editor on The Fanfare who also enjoys being a part of Berkeley's ATE, Writer...