Meet Helen Westerfield!
Get to know a little bit more about Berkeley's newest addition to the Visual and Performing Arts Department, Helen Westerfield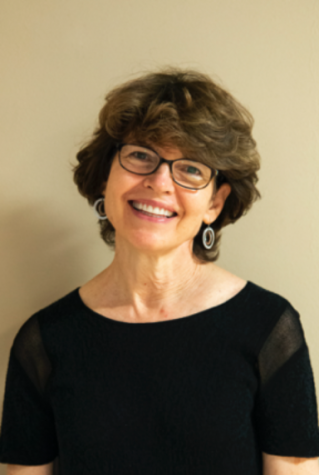 Though Berkeley hosts a wide variety of talented performance-based groups, Berkeley's choir, chorus and acapella groups have been some of the most treasured. This year, Helen Westerfield has stepped into the role of Choir Director, leading Berkeley's choirs: the Berkeley Singers, the Mello Divas, the Beatitones and the Treblemakers. 
According to her, she could "never imagine (her) life without music" as she grew up in a very musical family with a pianist for a mother. Currently, she is listening to the Lumineers, Feist and J.S. Bach. And while she has not been to a concert in awhile, she also loves attending them. Along with music, Westerfield spent much of her childhood outside in Denver. To this day, she enjoys hiking, especially in the Rocky Mountains. She is also quite the gourmet, often meeting with friends to try new foods or tasting her chef husband's latest creations. 
Westerfield understands the craziness this year entails, but is currently working to use music to connect the Berkeley community and calm some of our worries. According to her, "finding new ways every day to fight the COVID blues and not wasting this precious time even with the huge challenge of singing behind masks" is her biggest goal this year. So far, she has thoroughly enjoyed her time at Berkeley, noting the intellectual culture, respect for different perspectives and "tremendous support of each other, teachers and students alike."
All and all, both those involved in the musical arts and those not, should be incredibly excited for this year's projects and what Mrs. Westerfield has planned. Be sure to stay updated as these will be performances you will not want to miss.