Humans of Berkeley: Esha Bhatia
Esha Bhatia discusses her favorite memories with Math Club and her perspective on why the club is so unique
An amazing aspect of Berkeley is that it offers a variety of clubs to students. One wildly popular club is Math Club. In Math Club, students practice in the mornings to prepare for Saturday competitions, which occur once or twice a month. One of the leadership positions is president, which is currently held by Esha Bhatia '20. As president, Bhatia sends all the emails to the club members and makes sure everything is in order. The Fanfare sat down with Bhatia to discuss her involvements in Math Club.
Q: How long have you been in the Math Club? Why did you decide to join it?
A: In middle school, I joined the Math Club because I enjoyed math, but I stayed because of Dr. Morris and the strong sense of community. Even when I was in middle school, Dr. Morris made sure to include me and introduced me to some of the high schoolers, a few of whom I later became really close friends with.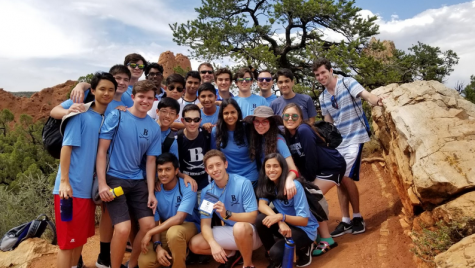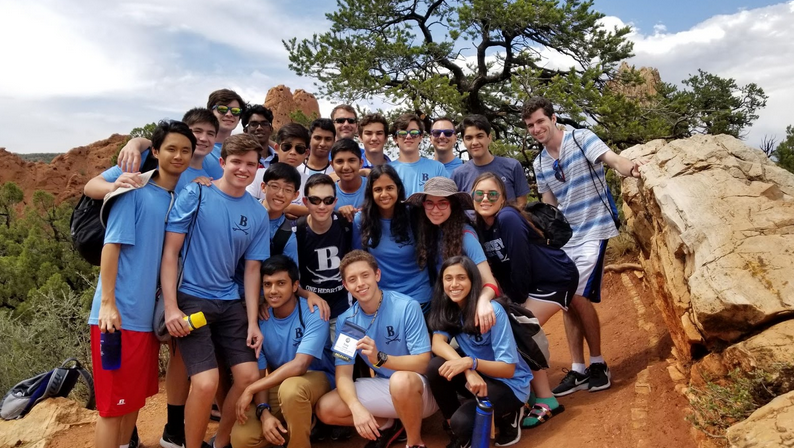 Q: What makes Math Club unique?
A: Math Club has an incredibly strong community, especially because we spend a lot of time together. Each division of math club meets twice a week at 7:00 in the morning, and while the practices are pretty early, the people make it worth it. Also, weekend competitions, states and nationals are incredible bonding experiences where you make friends with so many different people in the club.
Q: What is your favorite part about Math Club?
A: My favorite part of Math Club is mentoring younger students. Mentoring is a super rewarding experience because you get to pass on what you've learned to a new group of students!
Q: What are some things that new students wanting to join Math Club should know?
A: One of my favorite things at the start of Math Club is the giant Wright's cake we get for our very first meeting. We also have states and nationals, which are both really exciting. Every April we go to Universal before states! During Nationals, which is my favorite trip, we have the "Aftermath" after the competition. During the Aftermath, we spend a few days sightseeing and doing group activities. Some of my favorite activities in the past have been going to Cedar Point (one of the biggest amusement parks), whitewater rafting and national parks like Zion and the Grand Canyon.
Q: Finally, what will you remember most about Math Club?
A: What I'll remember most about Math Club are all the friendships. Even today, I still keep in touch with several friends who've graduated over the last few years. From games of Mafia on bus rides to spraying our hair blue at states, math club is filled with so many fun moments with friends. I know that I'm going to miss the club so much when I graduate.