Parlez vous Français?
The French Club hosts the first ever "La Table Française"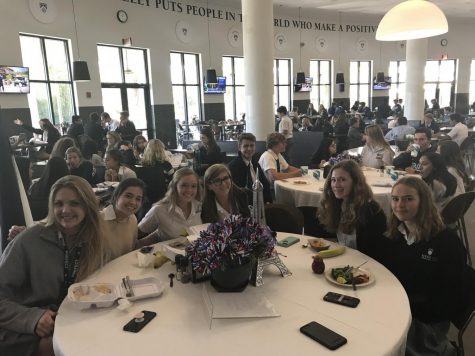 On Oct. 27, if you walked through the lunchroom, you might have been surprised to hear some of your fellow classmates having lunch together while chatting in French. French teacher Maty Harb, along with the French Ambassadors and the French Club hosted the very first "La Table Française," an elegant affair with crisp, white tablecloths and sparkling red, white and blue centerpieces. This event, to which each French student received a handwritten invitation, was arranged by Harb to give these students the opportunity to speak French in a less formal setting.
"Our purpose is to foster and encourage a love and appreciation for the French language and culture," said Harb.
To guide these students in their conversations, Harb enlisted the help of the French Ambassadors, students who are fluent in French but unable to participate in French Club. One of these Ambassadors, Nadine Elkasri '19, loved that the event provided a no-pressure atmosphere to practice French.
"It was a great opportunity for people to be more comfortable with the French language," Elkasri said.  "Even if they made mistakes, nobody cared."
The French students also thought that the lunch was a great success and appreciated the opportunity to practice their French language skills outside of class. As student Maroula Pavlakos '21 said, it was interesting to have conversations with "students in all levels of French and seeing how we do in an all-French environment."
About the Contributor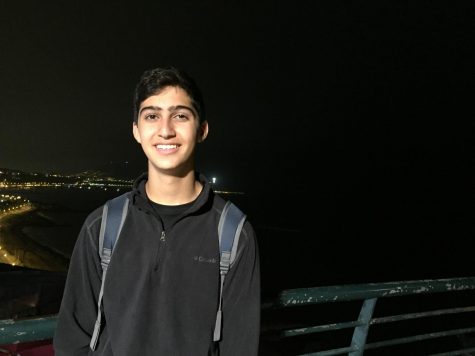 Samir Saeed, Co-Editor in Chief
Samir Saeed is a Junior who has attended Berkeley since Pre-K. In addition to writing for The Fanfare, he participates in Latin Club, Science Tutors, and...