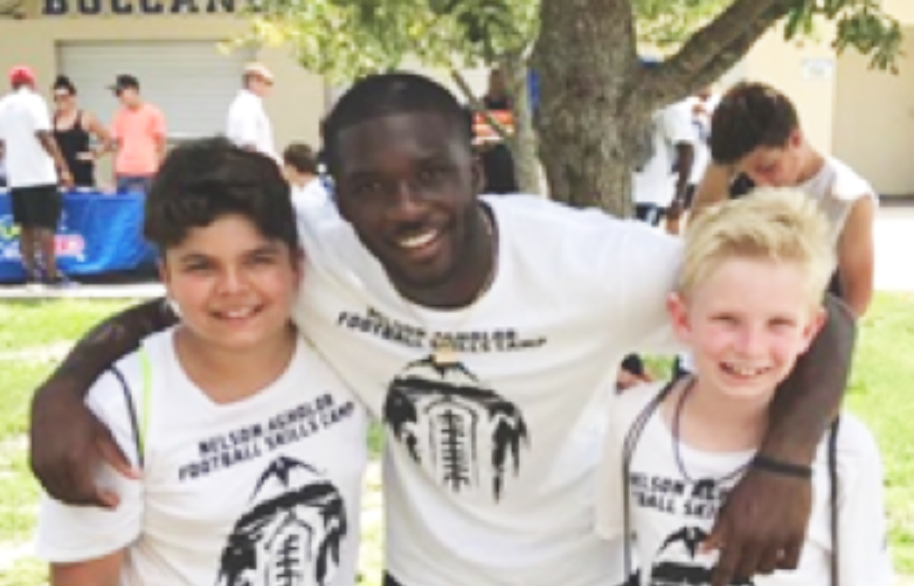 Nelson Agholor '12 held summer football camp at Berkeley for kids in the Tampa Bay area for over 100 children in elementary school and middle school. Agholor's motivation to run the camp can be summarized in two words: giving back. Agholor said, "The reason why I play is so I can have an opportunity to give back to the kids and give kids an opportunity to become better football players and better people." Even forty-five minutes after the camp had ended, camp members' parents were still coming up to him to thank him for the lessons that he had taught their children about becoming better players and people.
Agholor chose to hold the camp in Tampa instead of Los Angeles, where he attended college at the University of Southern California, and Philadelphia, where he now plays for the Philadelphia Eagles. "This is my hometown," he said, "and this is where I train in the offseason. I'm going to do one in Philly when the time is right, but right now, this is where I'm from, and my grassroot projects will always start from where my grassroots begin." 
Agholor also made clear how his experiences at Berkeley inspired him to give back to the community. "Berkeley's a special place, and obviously my high school football coach and community that I've been around have been special to me," he said.  "We've got people who care about each other. Coach raised us to be a family, so there's a reason why I do things with a family-oriented goal." The coach that Agholor is referring to, of course, is Varsity Football head coach Dominick Ciao. Agholor is still very close with Ciao, and he credits him more than any other person for his great experience at Berkeley.  Agholor also frequently expressed his gratitude for the current and former Berkeley students and coaches who helped him run the camp.
Finally, Agholor spoke about something he had touched on earlier: teaching students how to be better people. The most important things he wanted to teach them were "simple fundamentals and simple traits of being competitors, being great competitors and being great people." Family, sportsmanship and competition were the day's most important themes. He had an impact on the kids, by teaching them about all three of those themes, as well as, of course, football.  
Even five years after his graduation, Agholor still finds ways to give back to the Tampa Bay community, and his lessons in football and life left huge smiles on the children's faces.