2017-2018 Staff
Co-Editor-in-Chief
Isabella Schlact is a sophomore who has been at Berkeley since Pre-K. She enjoys improv acting, fashion and writing.  Isabella also loves chilling out with her dog, Coco the Wonder Schnoodle.  Her favorite bands include (but...
See Isabella Schlact's profile
Co-Editor-in-Chief
Emma is a junior on The Fanfare. When not writing for The Fanfare, she's a member of History Bowl and Model United Nations, as well as a writing and science tutor. In her free time, Emma enjoys competing on the Berkeley Swim...
See Emma Edmund's profile
Web Editor
This is Arjun's sixth year at Berkeley Preparatory School.  This year he is a junior. During his second year on the Fanfare, he will serve as the Photography Editor. Along with being the Fanfare's Photography Editor, Arjun...
See Arjun Gandhi's profile
Photography Editor
Nina Pastore, a sophomore this year, has attended Berkeley since the 1st grade. She rows for the crew team and enjoys surfing, shopping and photography. Of the fourteen countries Nina has traveled to in the last eight years, her...
See Nina Pastore's profile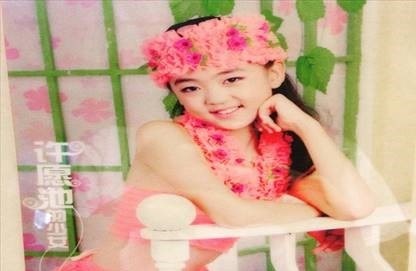 Section Editor
Mara Xiong is a freshman at Berkeley Preparatory School. In addition to being a reporter for the Fanfare, Mara also enjoys writing poetry and short stories in her free time and hopes to one day publish them. She is also an avid...
See Mara Xiong's profile
Section Editor
Tess is new to Berkeley, just starting her freshman year. She enjoys making memories and creating stories in her life, then writing them down for others to experience. Tess finds all the answers she needs about the world surrounding...
See Tess Fuller's profile
Assistant Web Editor
Austin Cahn is a sophomore, a member of Community Service Council, a library proctor, and is approaching his third year as a reporter for the Berkeley Fanfare. Current hobbies include: excessively gaming on weekends, reading comics...
See Austin Cahn's profile